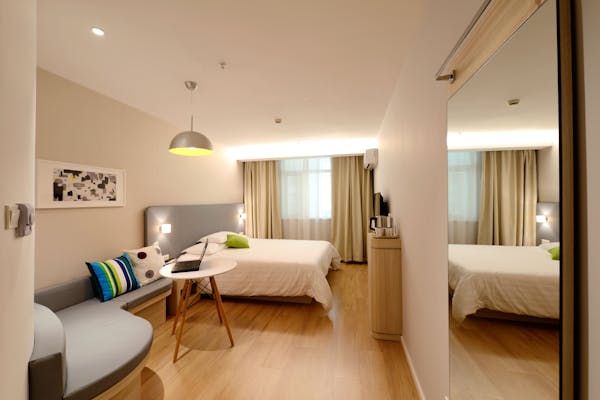 If you're planning a vacation or business trip, one of the biggest expenses you'll encounter is lodging. Fortunately, there are ways to save money on hotels without sacrificing comfort or quality. Here are some common questions and answers about how to save money on hotels:
Q: What are some ways to save money on hotels?
A: There are several ways to save money on hotels, including:
Booking in advance: the earlier you book, the more likely you are to find deals and discounts
Booking off-season: traveling during the off-season can often lead to lower hotel rates
Comparing prices: using websites like Expedia or Kayak to compare hotel prices can help you find the best deals
Using loyalty programs: signing up for hotel loyalty programs can lead to discounts and perks like free nights
Negotiating: contacting hotels directly and asking for a better rate or package deal may result in savings
Using coupons or promo codes: searching for coupons or promo codes online can lead to discounts on hotel stays
Q: What are some budget-friendly hotel options?
A: There are several budget-friendly hotel options that can help you save money, including:
Hostels: often geared towards younger travelers, hostels offer shared dormitory-style rooms at a low cost
Motels: typically located on highways or in suburban areas, motels offer basic accommodations at an affordable price
Bed and breakfasts: often located in smaller towns or rural areas, bed and breakfasts offer a homey atmosphere and breakfast included in the room rate
Vacation rentals: renting a private home or apartment through websites like Airbnb or Vrbo can often be more cost-effective than a hotel stay
Extended-stay hotels: if you're staying for an extended period of time, an extended-stay hotel may offer a more affordable rate
Q: How can I save money on food and drinks at hotels?
A: Eating out at hotels can be expensive, but there are ways to save money on food and drinks, including:
Bringing your own snacks and drinks: packing non-perishable snacks and drinks in your luggage can help you avoid buying expensive items from the hotel mini-bar
Taking advantage of free breakfast: many hotels offer a complimentary breakfast buffet or continental breakfast, which can help you save money on your morning meal
Using loyalty programs: some hotel loyalty programs offer discounts or vouchers for on-site restaurants or bars
Dining off-site: exploring local restaurants and cafes can be a fun way to save money on meals and experience the local culture
Q: Are there any other tips for saving money on hotels?
A: Yes, here are some additional tips for saving money on hotels:
Consider alternative accommodations: in addition to hotels, consider options like camping, house-sitting, or couch-surfing
Be flexible with your travel dates: adjusting your travel dates by a few days or even a week can often lead to significant savings
Avoid peak travel times: traveling during holidays or busy weekends can lead to higher hotel rates
Use a travel rewards credit card: some credit cards offer rewards or points for hotel stays, which can lead to savings or free nights in the future
Check for hidden fees: be sure to read the fine print and check for additional fees like resort fees, parking fees, or taxes that can add up quickly
In conclusion, there are several ways to save money on hotels without sacrificing comfort or quality. By following these tips and answering these common questions, you can enjoy your trip without breaking the bank.